Home
» University Post Graduate College, Mahabubabad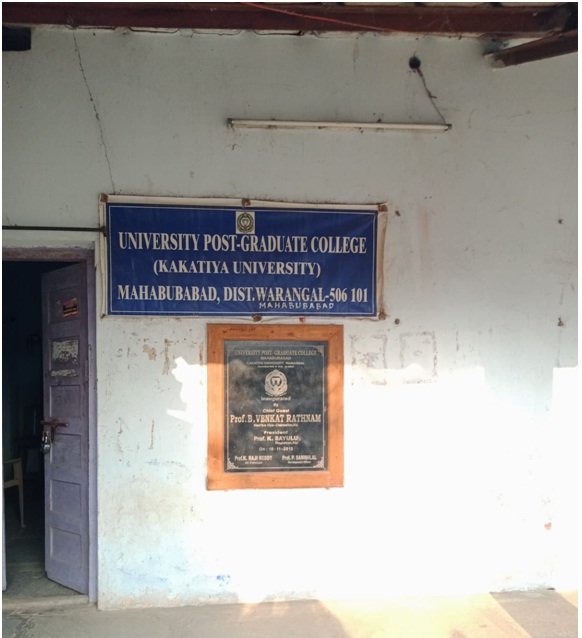 Mahabubabad district is a district in the Indian state of Telangana. The district was carved out from the erstwhile Warangal district following the re-organisation of districts in the state in October 2016. The district shares boundaries with Suryapet, Khammam, Bhadradri, Warangal, Mulugu and Jangaon districts. Mahabubad is one of the strategically located divisions with higher growth potentials district with much potential for develop as trading center. This town has locational advantage with rail and road net work 60km from Warangal, 200km from Hyderabad, and 80km from Khammam and 60km from Kothagudem. More than 3000 students are studying Under Graduate and Post Graduate courses at various colleges in around the Mahabubabad. Most of the students or Rural and Tribal and socially backward communities out of which above 40% are female students.
The College was established as constituent college of our University during the academic year 2013-2014 with four courses viz. M.Com, M.S.W., M.A. (Economics), M.A. (Telugu), and M.A. (Public Administration.) with an intake of 40 students in each course.
The classes are running in the premises of Government Degree College, Mahabubabad by utilizing their rooms without our own furniture.